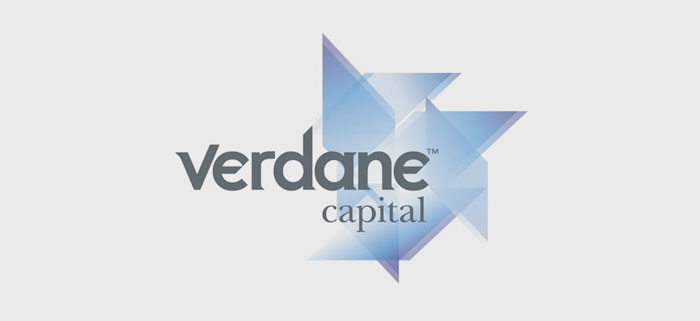 We are excited to welcome Verdane Capital as the new owners of Jupiter Group A/S
Jupiter Group has delivered substantial growth over the years -and 2016 is no exception. The new ownership will fuel our growth even further. We are dedicated to support our customers in increasing the global share of sustainable energy. This is done by continuously bringing down cost of energy through innovation and global presence. Our efforts in these fields will increase greatly through the new ownership. 
Read more about our Products and Services here.
PRESS RELEASE: PRIVATE EQUITY FUND TAKES OVER SUCCESSFUL DANISH WIND POWER PRODUCT COMPANIES
The Nordic Private Equity fund Verdane Capital VIII ("Verdane") buys three companies in the global wind power industry, all of which are located in Denmark: JSB Group, Jupiter Group, and Polytech. During the past three years, all three companies have experienced significant global growth, and together employ almost 1600 people across three continents. Verdane is planning for more acquisitions in Denmark.
Seller: The right buyer for creating further growth
Verdane sees great potential in Danish small- and middle-sized growth companies
Verdane has just completed their biggest acquisition in Denmark with the takeover of three successful companies JSB Group, Jupiter Group, and Polytech. These three companies, which have been owned by among others Danish Pentaco Partners up until now, all produce components for the world's leading wind turbine manufacturers – including Vestas, Siemens, and General Electric. The companies' Danish headquarters are located in Ringkøbing, Køge, and Bramming with production facilities in Poland, China, and in the US.
"Our objective with the acquisition of JSB Group, Jupiter Group, and Polytech is primarily to drive expansion and take the companies to the next stage on a global scale. All three companies have shown significant growth and we see further potential based on the strategic initiatives that we have identified in close cooperation with the existing management teams," says Emanuel Johnsson from the Verdane Capital Advisors investment team.
Seller: The right buyer for creating further growth
The selling party is pleased to see Verdane taking over the companies:
"All three companies have developed in the way that we intended, and they all show satisfactory financial results. Now however, the time is right for the three companies to shift gear. Verdane has experience within this sector and will be able to contribute with strong competence to drive further global expansion in all three companies. Importantly, Verdane will continue to develop the companies abroad as well as in Denmark, where the management, product development, and advanced production takes place. Therefore, we look forward to follow the companies into the future," says Thomas Bechmann, partner in Pentaco Partners.
Verdane sees great potential in Danish small- and middle-sized growth companies
Verdane Capital Advisors (the exclusive advisory firm to Verdane Capital funds), with offices in Oslo, Stockholm, and Helsingfors are primarily seeking investment opportunities in the Nordics.
"We follow Danish small and medium-sized growth companies within energy, advanced industry, technology, and e-commerce with great interest. This is where Verdane has special industry knowledge and where Denmark has a leading position. A prerequisite for any acquisition is that there must be significant growth potential in the core business, the company must have reached a certain size, and that we have a clear case as to how we can drive strategic initiatives and value together with management," says Pål Malmros, partner in Verdane Capital Advisors.
According to Verdane Capital Advisors, Danish companies are interesting due to their strong entrepreneurial culture, commercial understanding, and international mindset supported by a stable home market: "This gives our team a solid departure point in their work on helping the company rise from local success to become global players," says Pål Malmros.
Facts – Verdane Capital
• Today, Verdane Capital Advisors manages four active funds that hold approximately 700 million Euro in committed capital
• Since 2003, Verdane's funds have conducted 27 portfolio transactions as well as a number of investments directly into single companies
• Verdane Capital Advisors was founded in 1985 in Norway
• Verdane Capital has 24 employees working out of offices in Oslo, Stockholm, and Helsinki
• With its increased Danish activities, Verdane is looking into setting up a Danish office
For further information, please contact:
Pål Malmros, Verdane Capital Advisors, +46-702-686516
Emanuel Johnsson, Verdane Capital Advisors, +46-706-148113
JSB Group:
JSB Group is a global leading supplier of core material made from primarily foam and balsa, which is used as construction enhancement for wings in the wind turbine industry. The company has specialized in design and processing of kits that have been optimized for subsequent use in the wing production. Through the years, the company has expanded, and JSB Group now employs approximately 400 people in Denmark, China, and USA.
Polytech:
Polytech has successfully developed and produced solutions for wind turbines with the purpose of either protecting the wings or improving their efficiency. The products that the company delivers to their wind customers range from systems for lightning protection to various components for the wind turbines' wings such as blade add-ons that reduce the noise and increase performance. Polytech A/S is headquartered in Denmark with offices in the US and in China, employing approximately 300 people.
Jupiter Group:
Jupiter Group is a leading supplier of nacelle and spinner covers for the windmill business. The company is anchored with a strong engineering base in Denmark and has specialized in working on the mobility of both its products and its production. The mission is to develop and deliver environmentally friendly compound solutions, so customers will be able to contribute to the global share of renewable energy. The company employs approximately 900 people in Denmark, Poland, China, and USA.
https://jupiterbach.com/wp-content/uploads/2016/05/jupiter-bach-news-verdane-capital.jpg
321
700
Lise Johansen
https://jupiterbach.com//wp-content/uploads/2017/06/jupiter-bach-logo-black-300x26.png
Lise Johansen
2016-05-18 00:00:00
2017-06-19 14:11:17
We are excited to welcome Verdane Capital as the new owners of Jupiter Group A/S