As the wind industry keeps developing, we will keep exploring new ways to be responsible and efficient.
Jupiter Bach is devoted to wind and our corporate spirt is We care. Our mission is to develop and supply environmental-friendly composite solutions, enabling our customers to increase the global share of sustainable energy. We believe that sustainable development is a prerequisite for our business success.
5 SDGs and 10 principles
We support the UN Sustainable Development Goals (SDGs) and have selected the 5 goals in which our systematic contribution enables us to create the greatest benefit. To demonstrate our commitment, we are a signatory of the UN Global Compact. We work systematically with the 10 universal principles and incorporate these in our business processes, policies and code of conduct.
4 pillars strategy
Centered on the 5 selected SDGs and the 10 principles of the Global Compact, our sustainability strategy is based on 4 pillars: valuing people, promoting clean energy, minimizing footprint and advocating anti-corruption.
Valuing people
Our people are our number one priority. Producing nacelle and spinner covers of fiberglass includes manual processes which need thorough risk management. We believe that working at Jupiter Bach must be healthy and safe regardless of region or country. This, we ensure via our global Health and Safety Management System.
Promoting clean energy
In 2019 we introduced a new platform for innovative nacelle covers. We call it iO. iO is based on a single design platform. With its flexible standardization and scaleable design we are able to reduce development and production costs for our customers. The iO concept is a huge step forward in our support of clean and affordable energy.
Minimizing footprint
We are committed to minimizing our environmental footprint. We manage our environmental impact through our Global Environmental Management System according to ISO14001 where we set uniform requirements throughout the company. We track our performance via our carbon footprint account, waste generation and water consumption.
Advocating anti-corruption
We condemn corruption in all its forms, including extortion and bribery. Anti-corruption is fundamental to our code of conduct as well as our core values. We enforce anti-corruption both within Jupiter Bach as well as throughout our supply chain. We lead by example and train our people to exercise good judgement to ensure responsible business practices.
We are devoted to wind
Our work is ambitious, and we must ensure that we are profitable to meet the ever-increasing requirements from the market.
Meeting industry's demands since 1982
Within the field of nacelle and spinner covers we are best-in-class, and our track record includes more than 60,000 wind turbines around the world.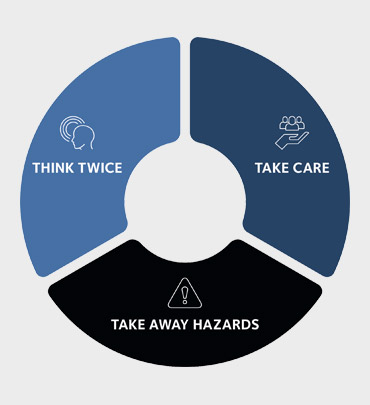 https://jupiterbach.com/wp-content/uploads/2021/05/jupiter-bach-news-1210x423-1.jpg
423
1210
Lise Johansen
https://jupiterbach.com//wp-content/uploads/2017/06/jupiter-bach-logo-black-300x26.png
Lise Johansen
2021-05-04 18:51:23
2021-05-06 15:30:23
Take Care – Take away Hazards – Think Twice
https://jupiterbach.com/wp-content/uploads/2021/03/jupiter-bach-news-sbti-v2-2021-03-19.jpg
423
1210
Lone Stubberup
https://jupiterbach.com//wp-content/uploads/2017/06/jupiter-bach-logo-black-300x26.png
Lone Stubberup
2021-03-19 14:50:11
2021-05-06 15:11:12
We have committed to set ambitious long term carbon reductions targets