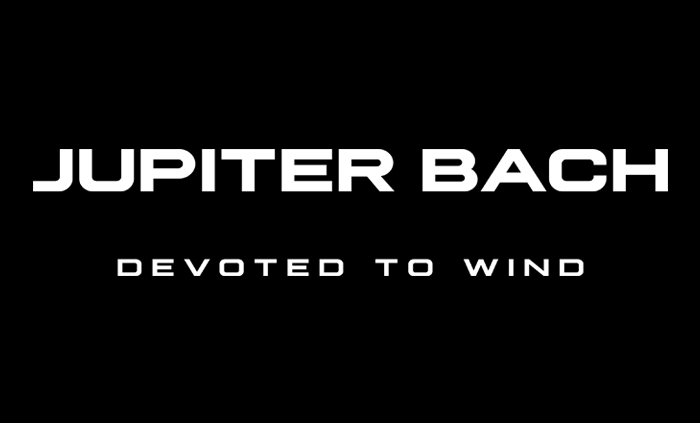 Jupiter Bach announces successful completion of the merger between Jupiter Group and BACH Composite Industry
Reducing wind power's Levelized Cost of Energy (LCoE) and driving the industry toward more innovative collaboration models are key focus areas of the combined company.
Jupiter Bach is pleased to announce the successful completion of the merger between Jupiter Group and BACH Composite Industry. The transaction creates the largest supplier of nacelle and spinner covers in the world.
Jupiter Bach brings together two world-leading Danish wind industry specialists with significant engineering capabilities and a complementary global footprint. Based in Thy in western Denmark, BACH Composite Industry has built strong partnerships with leading OEMs from its production sites in Denmark, Spain, the US, China and Lithuania. Jupiter is well known for engineering excellence, serving leading OEMs from its production sites in the US, China, Poland and Denmark.
The combined company is headquartered in Køge, just outside Copenhagen, and has more than 1,200 employees. Jens Kristensen, former CEO of Jupiter Group, now leads Jupiter Bach.
Jens Kristensen says he is convinced the new company is in an even better position to offer direct benefits to future and current customers.
"As the wind industry has evolved to become a mainstream energy source, it is paramount that the entire value chain focuses on achieving a low LCoE through innovation and scale," says Jens Kristensen. "By combining our resources, Jupiter Bach is able to concentrate on developing the efficiencies and advancements necessary to achieve this and drive the industry forward."
The merger was realized under the leadership of Verdane Capital Advisors (Verdane Capital VIII K/S), who acquired Jupiter Group in May 2016. The current majority shareholder in BACH Composite Industry, BWB Partners, will remain as minority shareholder.
Upon closing of the merger, the CEO of Bach Composite Industry, Geert Winther Skovsgaard, resigned. He will retain a minority stake in the new company.
Strategic rationale for the merger
Significant opportunities for both the wind industry and Jupiter Bach lay behind the merger:
An enhanced global footprint
With factories in Denmark, Poland, Lithuania, Spain, China and the US, Jupiter Bach is well-positioned to service customers in key locations by reducing delivery times and costs.
A shared focus on innovation that is enhanced by scale
By merging the engineering departments of the two major nacelle suppliers in the world, Jupiter Bach can focus its technology investments and partner with customers to deliver innovations that reduce wind power's LCoE.
Engaged, global talent
As the leading supplier to the wind industry, Jupiter Bach can attract and retain talents who are passionate about wind and motivated by the opportunity to increase its reach.
Stronger capabilities and resources
With Verdane Capital VIII as the majority owner, Jupiter Bach can focus on expanding its already strong expertise in composites for the wind industry, delivering innovations that bring efficiency to all.
Elevated strategic partnerships
Jupiter Bach can deploy its enhanced engineering capability and technology prowess to partner with leading institutions that share its goal of lowering wind power's LCoE.
About Jupiter Group A/S
Jupiter Group is the global market leader of developing and supplying high-quality composite nacelle and spinner covers to the wind turbine industry. With more than 20,000 nacelle covers in the field, Jupiter Group has a long track record of consistently supplying the largest OEMs of the wind industry. Its highly-skilled engineers are accustomed to complying with the demanding standards set by OEMs on parameters such as structural strength, weight reduction, fire resistance, computer simulation, quality control and safety.
About BACH Composite Industry (BC Group A/S)
Bach Composite Industry is one of the largest manufacturers of nacelle covers for wind turbines in the world, with an annual production of more than 100,000 vacuum infused nacelle and spinner cover parts. Building on 30 years of experience, a global manufacturing footprint, a recognized high-end quality management paradigm, and a state-of-the art Technology and Innovation Center, Bach is the unique partner for developing, producing and supplying best-in-class solutions for high volume composite production, catering to the wind turbine industry's requirements for continuous improvement of quality, delivery performance, innovation and ultimately competitive prices.
About Verdane Capital Advisors
Verdane private equity funds invest in companies with strong growth potential that are active in the advanced industrial and energy space, consumer Internet, and software sectors. The funds have the flexibility to acquire either a complete portfolio of unlisted assets, parts of a portfolio or a single company. Verdane Capital Advisors, the exclusive investment advisor to Verdane funds, has 25 employees in Oslo, Stockholm and Helsinki.
About BWB Partners
BWB Partners is an independent Danish investment firm investing in small and medium-size companies with strong growth potential. The BWB Partners funds own 12 industrial and service-sector companies. BWB Partners focuses on creating value in its portfolio by promoting organic growth, undertaking strategic acquisitions, developing the management structure and pursuing operational improvements in close collaboration with management teams and co-investors.
Contacts
Jens Kristensen, CEO
Jupiter Bach A/S
jek@jupitergroup.com
+45 4095 9506
Arne Handeland, Partner
Verdane Capital Advisors
arne.handeland@verdanecapital.com
+47 2413 7000
Jesper Wadum Nielsen, Partner
BWB Partners
jwn@bwbp.dk
+45 2020 6346
https://jupiterbach.com/wp-content/uploads/2017/05/jb_logo_w_tagline_700x490.png
490
700
Lise Johansen
https://jupiterbach.com//wp-content/uploads/2017/06/jupiter-bach-logo-black-300x26.png
Lise Johansen
2017-05-01 00:00:00
2017-06-20 13:23:55
Jupiter Bach announces successful completion of the merger between Jupiter Group and BACH Composite Industry