The Code of Conduct is as an essential part of Jupiter Bach business values. It defines the way we do responsible and sustainable business.
This Code of Conduct defines the basic requirements placed by the Management of Jupiter Bach concerning their responsibilities towards all Stakeholders of Jupiter Bach, including Employees, Colleagues, Suppliers, Customers, Authorities and the environment. These requirements reflect also Sustainable Growth under the guidelines of the international standards on Social Responsibility, Health and Safety and environment.
As our overall guide we have decided to act in compliance with the United Nations Global Compact initiative. Listed below is the basic requirements and Jupiter Bach reserves the right to reasonably change the requirements of this Code of Conduct.
Legal compliance
We comply with the laws of the applicable legal systems in all areas where Jupiter Bach is present.
Human Rights
We support and respect internationally proclaimed human rights and will not be complicit to human rights abuses, hereunder:
We support and respect this declaration and its impact internationally and no violation is accepted within our business. We will act with integrity in our dealings with others.
We support and will not interfere with our employees' freedom to voluntarily establish and join organizations of their own choice, including labour unions.
We condemn and will not tolerate use of forced labour
We condemn and will not tolerate use of child labour.
We perceive diversity as a key asset. We are firmly committed to providing equal opportunity to our employees and will not tolerate discrimination or harassment based on religion, race, color, gender, age, sexual orientation, political orientation, birthright or other status.
We act with respect and dignity to each individual.
Health and safety of employees
We take responsibility for the health and safety of its employees;
We control hazards and take the best reasonably possible precautionary measures against accidents and occupational diseases;
We provide training and ensure that employees are educated in relevant health and safety issues;
We have set up and use an occupational health & safety management system according to international Standards.
Fair competition, anti-trust laws and intellectual property rights
We act in accordance with national and international competition laws and not to participate in price fixing, market or customer allocation, market sharing or bid rigging with competitors;
• We respect the intellectual property rights of others.
• We avoid all conflicts of interest that may adversely influence business relationships.
Environmental protection
We act in accordance with the applicable statutory, international standards and legislative requirements regarding environmental protection;
• We continuously seek to minimize environmental impact on our surroundings.
Supply chain
We use reasonable efforts to promote among our suppliers' compliance with this Code of Conduct;
• We comply with the principles of non-discrimination with regard to supplier selection and treatment.
IT – Code of Conduct
We have a Code of Conduct in relation to Information Technology. This includes Software compliance. We strive to ensure that all employees comply with internet ethics, including demonstrating a professional communication behavior when acting on behalf of Jupiter Bach, Embodied in the following personal values:
• I will strive to know myself and be honest about my capability
• I will conduct my business in a manner that assures the IT profession is considered one of integrity and professionalism.
• I respect privacy and confidentiality
Prohibition of corruption and bribery
We tolerate no form of, and not to engage directly or indirectly in any form of, corruption or bribery and not to grant, offer or promise anything of value to a government official or to a counterparty in the private sector to influence official action or obtain an improper advantage.
Adherence to the Code of Conduct
The Code of Conduct is as an essential part of Jupiter Bach business values and the way we do business. Non-compliance by supplier can cause termination of the cooperation. Non-compliance by employees can cause dismissal. The code is subject for Management Reviews at all our sites worldwide and is reviewed yearly by our Executive Management.
We are devoted to wind
Our work is ambitious, and we must ensure that we are profitable to meet the ever-increasing requirements from the market.
Meeting industry's demands since 1982
Within the field of nacelle and spinner covers we are best-in-class, and our track record includes more than 60,000 wind turbines around the world.
https://jupiterbach.com/wp-content/uploads/2021/03/jupiter-bach-news-sbti-v2-2021-03-19.jpg
423
1210
Lone Stubberup
https://jupiterbach.com//wp-content/uploads/2017/06/jupiter-bach-logo-black-300x26.png
Lone Stubberup
2021-03-19 14:50:11
2021-03-19 15:21:08
We have committed to set ambitious long term carbon reductions targets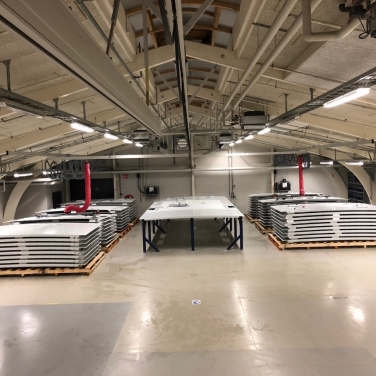 https://jupiterbach.com/wp-content/uploads/2021/01/New-Site-in-Ringkoebing.jpg
1033
1377
Lise Johansen
https://jupiterbach.com//wp-content/uploads/2017/06/jupiter-bach-logo-black-300x26.png
Lise Johansen
2021-01-15 09:37:40
2021-01-15 09:37:40
Our new assembly site in Ringkoebing, Denmark is now operational