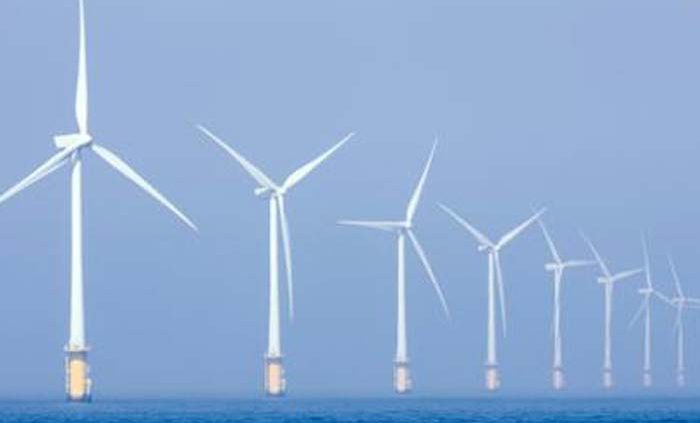 Stepping up our effort to reduce Cost of Energy – meet our newest team members!
To ensure long term competiveness, Cost of Energy coming from wind must be reduced further. At Jupiter Bach we are yet again increasing our investments in innovation to make sure we can drive down cost of energy in the smartest possible way. Below you can meet some of our newest team members.
MEET PER JOHANSEN – OUR NEW EXPERT IN FIBERGLASS AND RESULTS
At Jupiter Bach we embrace different perspectives and approaches. For these reasons among others we are very excited about Per Johansen, who is now working with us as International Project Engineer. Per comes with an education as a shipbuilder and engineer where he developed specific skills within fiberglass design and production. His expert insight into fiberglass from all different perspectives, combined with several years of experience with technical project management is already of great value to both us and our customers when working in close cooperation with large OEM customers.
"I've been very passionate about working with wind turbines for several years now, because wind is the future answer to sustainable energy. Furthermore, it's a growing business where the technical part especially is in a rapid development and I'm excited about playing a part in that in a company with a pioneering spirit," Per explains.
Per Johansen joined the Jupiter Bach team in Koege, Denmark on the 1st of March and was pleased that he was met from day one with a work place which is at the leading edge of the development of products and processes.
MEET ANDERS LINDESKOV, THE MAN BEHIND THE BIG CALCULATION MODELS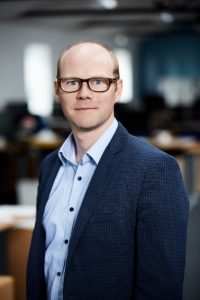 It is essential to you and our other customers that all products abide to all requirements and tests. We are therefore proud to have Anders Lindeskov, as Finite Element Analyst in our Jupiter Bach team in Koege, Denmark. Anders is your guarantee that all our newly developed products are built to meet all demands and tests. Anders has a Master's of Science in mechanical engineering and a deep technical understanding of the relationship between models and real life. We hired him due to his many years of expertise and experience within this specific area from his former jobs in the Navy and most recently with the oil industry, where he also was responsible for building calculation models and verifications.
"I'm very aware that wind energy is still a young industry. In a sense you can compare to the aviation industry, which due to intense pressure has worked with innovation in a dedicated way and has seen a powerful development in just a few decades. I find that there's the same strong focus on innovation here at Jupiter Bach and therefore this is the right place for me," Anders explains.
Anders Lindeskov started the 1st of March and has already demonstrated great visions for how nacelles and spinner covers can be further developed and include new innovative features in the future.
MEET KAMIL BRODA, WHO WORKS CLOSELY WITH GLOBAL CUSTOMERS
It is with great pleasure we can announce that Kamil Broda has joined the Jupiter Bach headquarters team in Koege as Global Supply Chain Project Manager. Kamil works on global projects and partners. He previously worked as a Production Manager and most recently as Technical Engineer at our factory in Szczecin and has experience with the wind industry from his previous positions. With his engineering background Kamil provides added value in our close cooperation with customers to bring the finished product quickly and most effectively in the market.
"It's great to work in a company, where it's obvious that it really grows. This is what I want to be a part of and contribute to," says Kamil.
Kamil Broda started his new job at Jupiter Bach headquarters in April.
MEET JOSHUA DE SOUZA WHO BRINGS IN NEW IDEAS AND AN INTERNATIONAL BACKGROUND
Rounding off the team is a bright young mind we are proud to present, Joshua De Souza, as a Mechanical Engineer in our team at Jupiter Bach headquarters. Joshua has an exciting profile as a Mechanical Engineer with a Master's of Science in Wind Energy and work experience from Wind turbine manufactures. Furthermore, he brings a truly international mindset, which is a great asset to many of our customers in e.g. India, China, the US and Brazil. As a Portuguese citizen born in India, raised in Qatar and having lived in the US, before moving to Denmark to pursue his Masters, Joshua possesses the experience and skills to network within a diverse work environment such as Jupiter Bach.
"I wanted to pursue my Master's of Science in Wind Energy, because it is an industry that is relatively young and evolving quickly. You have to constantly innovate, rationalize and optimize solutions for your customers in order to stay competitive in this rapidly expanding market," he says.
Joshua's job is to identify and create new possibilities, ideas, and concepts in this young and fast growing business along with the new Jupiter Bach team of engineers, who all have different approaches to the business. Some of you may already have met Joshua, as he started on the 1st of March.
Read more here
https://jupiterbach.com/wp-content/uploads/2016/09/sustainability-1-700x490.jpg
490
700
Lise Johansen
https://jupiterbach.com//wp-content/uploads/2017/06/jupiter-bach-logo-black-300x26.png
Lise Johansen
2016-09-20 00:00:00
2017-06-19 15:40:40
Stepping up our effort to reduce Cost of Energy – meet our newest team members!